---




Arkiv/ tidigare notiser

DECEMBER 2006
november 2006 >>
oktober 2006 >>
september 2006 >>
augusti 2006 >>
juli 2006 >>
juni 2006 >>
maj 2006 >>
april 2006 >>
mars 2006 >>
februari 2006 >>
januari 2006 >>
december 2005 >>
november 2005 >>
oktober 2005 >>
september 2005 >>
augusti 2005 >>
juli 2005 >>
juni 2005 >>
maj 2005 >>
april 2005 >>
mars 2005 >>
februari 2005 >>
januari 2005 >>
december 2004 >>
november 2004 >>
oktober 2004 >>
september 2004 >>
augusti 2004 >>
juli 2004 >>
juni 2004 >>
maj 2004 >>
april 2004 >>
mars 2004 >>
februari 2004 >>
januari 2004 >>
december 2003 >>
november 2003 >>
oktober 2003 >>
september 2003 >>
augusti 2003 >>
juli 2003 >>
juni 2003 >>
maj 2003 >>
april 2003 >>
mars 2003 >>
februari 2003 >>
januari 2003 >>
december 2002 >>
november 2002 >>
oktober 2002 >>
25 - 30 september 2002 >>
1 - 24 september 2002 >>
juli - augusti 2002 >>
april - juni 2002 >>
februari/ mars 2002 >>
januari 2002 >>
december 2001 >>
oktober - nov 2001 >>
juli - september 2001 >>
före juli 2001 >>



---



28 dec. 2006
En ny elbilsfabrik i Kina

- med en kapacitet av 20 000 bilar per år
berättas det om i Green Car Congress


---

22 dec. 2006
Autotram, en hybridbuss

- som är nestan som en spårvagn och skall kunna kjöra ett par kilometer på batteridrift håller tyska Freuenhofer Institut på att utveckla.
Se Ingeniøren


---

21. des. 2006
Jentene byggde de beste elbilene

- i en konkurranse arrangert av Bekkestua ungdomsskole, Ramstad ungdomsskole og Det Norske Veritas (DNV).
Se Teknisk Ukeblad
Veldig fint initativ.
Apropos jenter, ta en titt på denne:
www.electric-cars-are-for-girls.com


---

19 dec. 2006
Brandsäkrare lithiumbatterier

- kommer nu från Matsushita också.
Se Ny Teknik
Se också Nissan tar batterihjälp av NEC


---

13. des. 2006
"Miljøvennlig" begrepet

- missbrukes i høy grad av fossilbrenslebil leveran-tørene mener ElBil Norge
i et brev til Forbrukerombudet.
Ingen bil er naturligvis miljøvennlig, men den rene batterielbilen er vel den som skader miljøet minst, ikke minst om den "mates" med nordisk vann- og vindkraft :-)


---

11. dec. 2006
Now you can read a little more in English

- about Louis Palmers "Around the World project"
on www.greencarcongress.com


---

9 dec. 2006
25% rabatt på försäkringen

- vill irländska Royal & Sun Alliance Insurance
ge användare av hybridbilar.


---

9. dec. 2006
"Around the world with Zebra-batteries"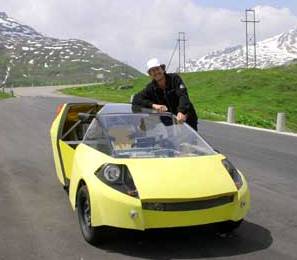 Foto: Solartaxi

- is what Louis Palmer is planning, according to an article in SPIEGELonline (in German)
Like another swiss project :-)
even he will try to get much of the energy from suncells (on a trailer).



If you are interested in travelling a leg around the world or if you want to be part of the project in any way, you may contact Louis Palmer.
Read more on www.solartaxi.com
(In german, english version under construction)


---

7. dec. 2006
Many EV drivers are wondering

- what to do when their old NiCd batteries "die".Most would like to change to something more modern. Anton Bech is experimenting with NiMH batteries, and here is his
last report about the project


---

7 dec. 2006
Ett nytt plug-in hybridsystem

- med lithiumbatterier från tyska Gaia och dieselmotor presenteras nu av
engelska Zytek
Körsträcka per laddning i testbilen, en Smart Forfour, är 32 km.


---

5. dec. 2006
A Swiss catamaran, The Sun21,
- is crossing the Atlantic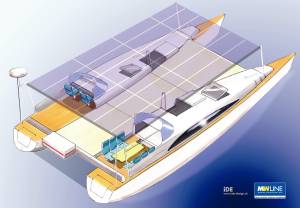 - with the energy from
65 m2 suncells and two 8 kW electric motors !
Arrival in New York in May 2007.
Follow them on www.transatlantic21.ch
Also
- take a look at Tesla Motors
blog about Electric Cars and PV Solar Cells
---

5 dec. 2006
Positivt

Tesla Motor har kontakt med företag som vill ha licens för att använda Teslas sätt att packa tusentals små lithiumbatterier till ett elbilsbatteri.
Se Mobile Magazine
Se också Anton Bechs batteriprojekt >


---

4. des. 2006
Buddy til bankdirektør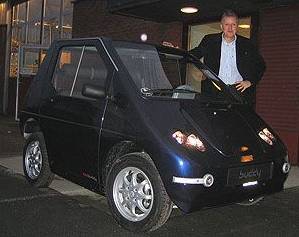 Foto: ElBil Norge

Etter 5 år i Hafslund ble direktør Bjerke rett og slett avhengig av tjeneste-elbil, så når han nu går over til å bli konserndirektør i DnB Nor kjøper han seg en egen Kewet Buddy :-)
Se ElBil Norge
Hafslund har Norges største elbilflåte, 11 stk Kewet og Buddyer. Dette er til felles bruk, hvor direktørene hele tida har vært meget aktive brukere :-)


---

3 dec. 2006
Mycket positivt för Indiske Reva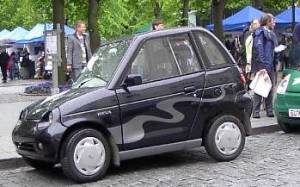 - torde det vara att två investeringsbolag, GEF och DFJ, satsar 20 millioner US$ på vidareutveckling av företaget.
Se pressrelease på www.revaindia.com
Se också www.revanorge.no
---

2. des. 2006
Øyvind Lunde i Nittedal

- har for tiden jobb oppe på Hadeland, 75 km hjemmefra, og den grønne vennen fra Aurskog, som nu har rullet 153.000 km, stiller ennu opp på slike strekninger, selv om de ikke returnerer hver dag om det blir jobb sent utover kvelden.


---

1 dec. 2006
"I test drove this one. It's hot."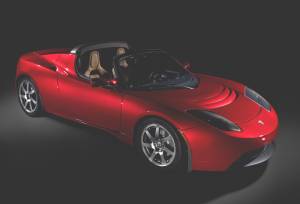 Foto: Tesla Motors

"It's one of the great ones,"
sa Gov. Schwarzenegger om Tesla Roadster på bilsalongen i LA.
Till några av de andra producenterna där sa han att de skulle sluta att motverka hans kamp för mindre utsläpp av växthusgaser.
Ta en titt på Teslas blogg om batterier


---
---